Global Housing Foundation Leaders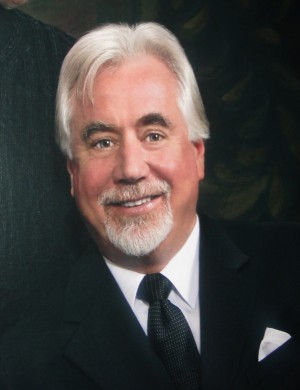 Owen Gwyn, as Founder and Chairman of GEOCORP and President of North Carolina Estates, has served the global real estate community since 1976. He has brokered transactions as diverse as the rich land from which they spring. It's a land stretching from the mountains to the sea.
This is a land so rich in natural beauty that the state's Constitution mandates him to "conserve and protect all lands and water and…to preserve as a part of the common heritage… its forests, wetlands, estuaries, beaches, historical sites, open lands, and places of beauty." Striving to meet this challenge he served as a Founding Member of the State of North Carolina Travel & Tourism Board. Owen's pro-activism in this regard led him to become a Charter Member of the National Trust for Historic Preservation Real Estate Program as a Certified Historic Property Specialist.
The National Trust is the leader of America's historic preservation movement in the private sector and was chartered by the U.S. Congress in 1949. Art is indeed, a skill acquired by experience, and his broad based experience includes service as World President of The International Real Estate Federation. Founded in Paris in 1948, this prestigious real estate network boasts members from over sixty countries, and provides potential international contacts from within all real property sectors. His extensive involvement with United Nations Non-Governmental Organizations has fostered his advocacy and support of the Millennium Development Goals. In addition to his work as Chairman of the Global Housing Foundation which partners with UN Habitat, he serves as a Trustee of KIAsia which has offered development assistance for the past 16 years in the Greater Mekong Delta Region of Thailand, Cambodia, Laos and Vietnam.
Owen's appreciation of the diverse cultures among our global partners explains his belief that experience is achieved in the global classroom. The multinational nature of financial markets and communication has shown us that our target markets are more identifiable by preferences than by nationality. Possessing the ability to successfully articulate this extraordinary value proposition, a true "World Citizen," he was awarded the International Property Consultant designation from the Federation, and his accreditation as a Certified International Property Specialist from the National Association of Realtors furthered his expertise which enables him to provide a full spectrum of real estate consulting, assistance and support.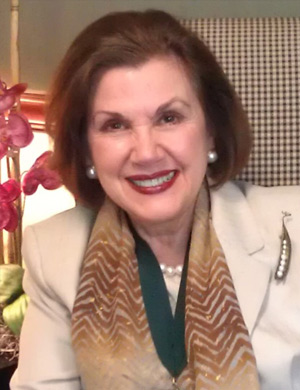 Sharon K. Young
President / Executive Director and Treasurer
Sharon K. Young is Founder of S. K. Young & Associates, a personal service consulting firm for both large and small projects. She is a speaker and teacher at conferences and universities throughout the world and has been quoted by numerous global publications including the New York Times and the International Herald Tribune. A complete chapter of a published career book was devoted to her accomplishments. She has served for several years as NGO Delegate to the United Nations for FIABCI and for Global Housing Foundation. She is President of FIABCI-USA. Her background spans the gamut of successful endeavors including heading the personnel department of an international manufacturing company, acting as manager for an international, New York Stock Exchange listed, oil & gas company, managing a foundry for the largest independent jobbing foundry company in the US, establishing a successful real estate company in the midst of the worst real estate depression since the 1930s, serving as CEO of Associations of Realtors®, and creating a multiple listing service company for Realtors® and the public that grew from nothing to a multi-million dollar (in assets) company in less than 5 years.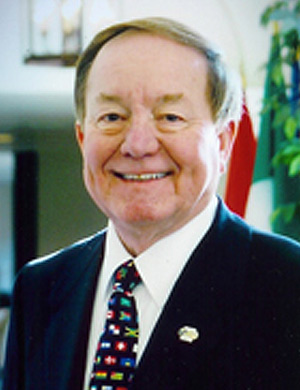 Frank K. Young
Frank K. Young heads several companies, including Young Properties and Knight Resources.
His undergraduate University education includes studies in engineering, geology, and business. Graduate work includes a law degree and post graduate work in business.
He has a broad background in International law, Business, Real Estate, Engineering, Geology, Mining and Energy. He has addressed or presented papers in many forums including the Southwest Legal Institute, and is recipient of numerous awards, commendations and citations from national and international professional energy and real estate organizations.
He has contributed time and resources to many industry and professional organizations and is:
Vice President Finance Committee for FIABCI, the International Real Estate Federation
Former Director for FIABCI-USA
Former National Association of Realtors President's Liaison to Norway
Past Director and Past Vice President of the American Association of Professional Landmen
Past regional board member for Independent Petroleum Association of America
Founding member Oklahoma Wildcatter's Club
Charter member of National Association of Division Order Analysts
Current or past member of many Professional and Industry organizations, including among others:
International Oil Scouts Association
American Association of Petroleum Geologists
American Petroleum Institute
Independent Petroleum Association of Mountain States
Oklahoma Independent Petroleum Association
Specialties include broad knowledge of real estate development, investment, and sales. Complete knowledge of all aspects and forms of energy, including fossil fuel, bio-fuel, hydro-electric, wind and solar energy, together with knowledge of transportation, distribution and conversion from one form to another.
He is also experienced as President and/or CEO of Real Estate, Oil & Gas, and Investment companies, both public and private.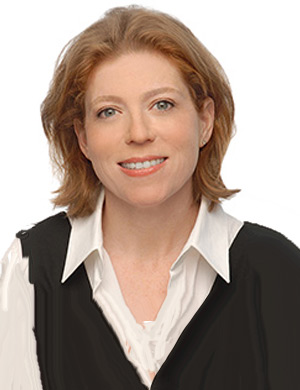 Robyn Frank
Youngest daughter of Global Housing Foundation's founder, Robyn Frank has been involved in the foundations activities since its inception in 1999. Ms. Frank started her professional career in finance. After successfully establishing a risk management department in the 1980's in order to comply with the regulatory authorities' requirements of the time, Robyn returned to her roots and, harnessing her deep knowledge of real estate and finance, has been an accomplished transactional broker at The Corcoran Group since 2000, assisting individuals and investors navigate the complex Manhattan real estate markets.
Robyn graduated from Brandeis University with a degree in psychology, has an MBA in Finance from Fordham University and is fluent in French, English and possesses good working knowledge of Spanish and Italian. Aside from being a published author, assisting her clientele with their real estate projects, it is Robyn's most fervent wish to see her father's legacy thrive.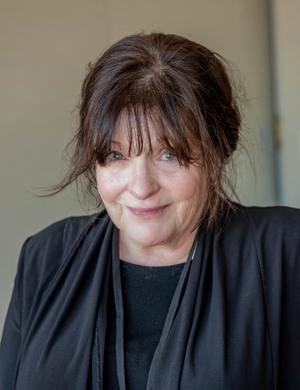 Debbie Frank Petersen
Debbie Frank Petersen has extensive experience in the real estate and non-profit sectors. Under the tutelage of her father, E. René Frank, Mrs. Petersen learned the intricacies of the international real estate industry. She has practiced in the profession since 1970, initially in Spain and then in the United States. Mrs. Petersen was a Founder and Principal of Mid-America Realty, Inc., developing several major commercial projects in the Midwest. Additionally, she assisted her father as Vice-President of Marketing for Properties At Auction, Inc. In her non-profit experience, Mrs. Petersen was Director of Development for the Center for Independent Living in Michigan, served on the Detroit Council of the Arts, and served on the boards of the Grand Circus Development Foundation, Programs for Alternative Creative Education (Pace) and the Maryland classical youth orchestras. Currently, Debbie Petersen is a member of the Board of Trustees of the National Museum of Wildlife Art and serves as the Director of its collections/acquisitions committee. She is dedicated to preserving and insuring the success of her father's vision for the Global Housing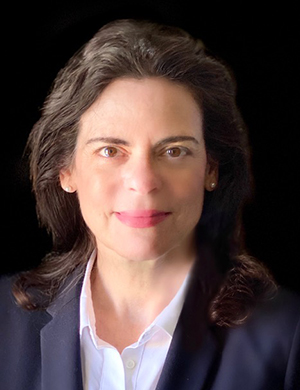 Colette Fraenkel
Colette shares her late father René Frank's passion for helping the world's disadvantaged realize their greatest potential. Her career began in the real estate divisions of Citicorp, Chase, and Banque Indosuez, where she managed portfolios of Commercial and Residential Construction Loans from inception to pay-off.  This experience compliments Global Housing Foundation's pursuit of sustainability in its projects and rehabilitation for its beneficiaries. While raising her two sons, Colette continued to uphold the Frank family tradition of community service as an Emergency Medical Technician (EMT), Learning Disabilities Paraprofessional and American Red Cross disaster relief volunteer. Colette is a graduate of Skidmore College in Saratoga Springs, New York.  She is dedicated to a cooperative and results-oriented approach that emphasizes trust with benefactors and beneficiaries alike.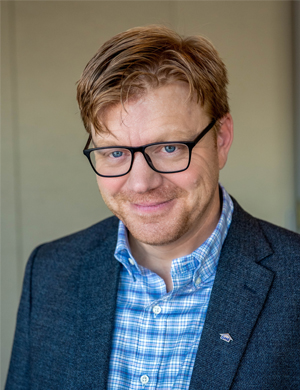 Christopher Lee
Christopher Lee is the owner and operator of award-winning Design Associates Architects, an innovative architectural design firm headquartered in esteemed Jackson Hole, Wyoming with offices in Driggs, Idaho.  He joined the Global Housing Foundation Board in 2019.
Lee has an extensive and diverse background in architecture and has worked with a variety of corporate and individual clients focusing the firm's talents on unique, stylish structural designs with an emphasis on effective use of spatial contouring and management. His experience and expertise provide a fresh approach to his clients and crosses several architectural, cultural, technological and design areas. His unique approach in working with clients includes providing individualized, customized architectural services and advice combined with state-of-the-art technology. His breakthrough capabilities, which include applying Virtual Reality to architectural design and project plans, have made Design Associates Architects one of the leading firms in the country, providing enormous strategic value for clients.
Lee began his professional career by studying business in order to acquire a comprehensive understanding focused on innovative means of scheduling and project management. It was in Architecture School at Montana State University, where the energy and excitement of problem-solving combined with dynamic, creative design attracted his talents.
Upon graduation, Lee went to work with his father at Design Associates Architects, which had developed a distinctive reputation as a leading residential architectural firm in the local Wyoming area. The firm specialized in customized residences where Lee gained experience integrating state-of-the-art site layout and an owner's programmatic wishes to develop beautiful homes in the booming
resort town.
In 2001, Lee's father retired, and Lee took over the firm growing the business by focusing on the same ethics and standards of care that his father instilled in all their projects. Lee began to add advanced tools and technologies to supplement the process in order to enhance the depth of the client experience as well as to increase overall productivity.  He hired a team of the best designers and talent in the country, developing an office culture where employees continuously feel empowered, stimulated, inspired and willing to service clients in a unique way.
Today, Design Associates Architects has expanded its influence and operates two offices in two states working up to 30 projects at once.  The business has expanded from its residential origins to include resorts, commercial, workforce, and hotel properties. Lee has operating licenses in Wyoming, Idaho, Utah and New York and is a member of American Institute of Architects (AIA).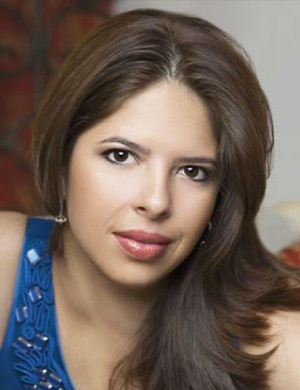 Katherine Shahani
Advisory Board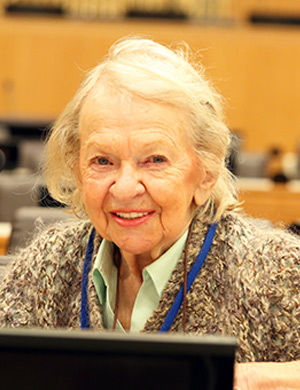 Narelle Townsend
Advisory Board
Narelle Townsend is an architect and development planner engaged in training, research and information exchange re: affordable housing and livable cities. She has worked with major architectural and planning firms in Australia, the U.K. and USA on projects including housing developments, office buildings, hotels and resort planning, hospitals and design of urban amenities including neighborhood health centers and community parks. Her work with the United Nations over 18 years, at duty stations in NY, Nairobi and Bangkok included projects of slum and squatter upgrading, housing finance, construction standards, building materials and technologies for local implementation and training programs. She returned to NY as Chief of Planning and Design for the UN/DAM/Buildings Management Service.
Narelle has participated in the organization of major international conferences and contributed to many reports, statements and studies and is representative to the UN for the Commonwealth Human Ecology Council, and a Board member of the Global Housing Foundation since its inception. She has degrees in Urban Planning (MSc) and International Affairs (African Studies) both from Columbia University, New York and Dipl. Architecture, U. of NSW, Sydney, Australia. She has complementary studies from Spain and Italy, and speaks French, Spanish and Arabic.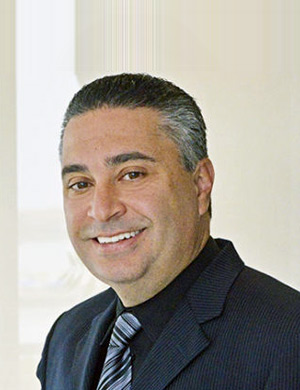 Jose Boyd
Delegate to Global Housing Foundation (UN)
JOSE BOYD, a young entrepreneur with more than thirty years of experience in the real estate industry, founder and CEO of Boy's Realty, which was established since 1999 as a company looking to have the acknowledgement and reputation as the most professional,
informative, and responsible real estate agency within the scope of our business operations. To accomplish this purpose, he committed to maintaining the highest professional ethics and business standards inside of our infrastructure and organization.
This visionary entrepreneur continues to leave traces in the real estate industry nationally and globally, he is a faithful believer that "given the globalization we are immersed today, being competitive globally becomes a necessary task" Mr. Boyd started at the Panamanian Association of Real Estate Brokers and Developers (ACOBIR), and has participated in many real state associations worldwide such as NAR, FIABCI, FECEPAC and CILA as an active member, president and advisor.
He has been involved with global housing Foundation for a couple of years now and has been a very proactive member since day one. As a team player he was involved since the beginning with all the construction and planning regarding the Panama project.
Coming from a diplomatic back round, his family and himself have occupied very important positions in the Panamanian government and has traveled the world promoting his country brand for over fifteen years now.